Internal link management is a necessity for companies wanting to streamline internal workflows, increase productivity, and save money.
That's right—your company can save significant amounts of money with internal link management. And amid the current uncertainty and economic slowdown, we know that every dollar counts.
If you're here, you already understand the benefits of internal link management and know it's time to get started.
So there's one big decision you need to make: build vs. buy.
Is it more cost-effective to build your own link management system or buy a SaaS solution like GoLinks?
There are a few things to consider as you begin the go links build vs. buy exercise:
Cost
Security
Features
Scalability
Here are some questions to ask yourself and your team before you make a set decision.
1. Are we ready for the setup and maintenance costs?
Setting up an internal go/links system can be time-consuming and costly.
Plus, ongoing maintenance and updates are required to ensure the system remains secure and up-to-date. This can include regular security patches and bug fixes, all of which require dedicated time and resources.
As the system grows and evolves, it may require additional customization and development, which can add to the cost and complexity of maintenance. In the case of an outage, your company could also be out hundreds of thousands of dollars in productivity time.
The average cost of building go/links
Unrealized cost
Infrastructure set up
$5,600 one time
Infrastructure cost
$2,400/yr
Infrastructure maintenance
8 hrs/mo

$6,720/yr
Maintenance and support
16 hrs/mo

$13,440/yr
Product improvements
1 dedicated engineer
$140,000/yr
Unrecoverable cost
Go/links down 1 day
200 employees @ $100/hr
$160,000/day
Incident management team
3 people @ $70/hr
$13,440/day
Complete loss of server data

What is that worth to you?
2. Is an internal go/links solution secure enough? 
Another big thing to keep in mind is security. Open-source solutions often don't have adequate security to protect your data. Without proper security measures, unauthorized individuals may gain access to sensitive company information or even take control of the system itself.
3. Will we be able to scale as our company grows?
Developing a minimum viable product (MVP) homegrown go/links solution can be a quick and cost-effective way to implement a tool that addresses a specific need. However, it won't scale easily to meet staffing or usage surges.
As your organization grows, the demand for the solution may increase, resulting in performance issues or downtime. MVP solutions may not have the necessary infrastructure or architecture to handle high volumes of traffic or complex use cases.
This will lead to inefficiencies and poor user experience, ultimately hindering your organization's productivity. 
4. Will we have time for iteration?
Things can change really fast.
We've seen this during the pandemic and now during the current economic slowdown.
Just because you have the time, energy, and resources to build and maintain something now, doesn't mean you will in a few years or maybe even a few months.
Internal go/links solutions can often become stagnant with no continuous iteration due to a change of focus. As your company's needs and priorities shift, the solution may become less relevant, and resources may be diverted to other projects.
If you don't have a dedicated team responsible for maintaining and updating, you may end up with technical debt or an outdated solution that no one wants to use.
The benefits of the GoLinks SaaS solution
If the thought of building and maintaining an internal solution is starting to feel overwhelming, then it's time to consider GoLinks, the first SaaS solution for internal link management.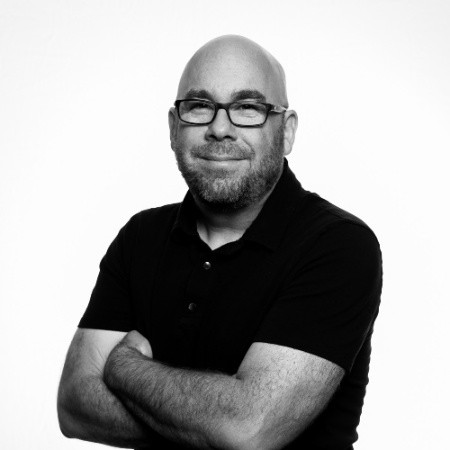 "We did the exercise of build versus buy, and ultimately it was an easy decision for us to go with GoLinks. It's established, has nailed all these use cases, and is still innovating. Based on prior experience, I knew that GoLinks would be a great platform for Chegg."

—Brian McGuiness, Vice President of IT Operations at Chegg

Security and stability
As we mentioned before, security is a big deal. So GoLinks is a great option for organizations looking for a secure and reliable solution.
GoLinks adheres to industry standards and takes proactive steps to make sure you're increasing productivity without any hesitation.
These features make GoLinks a great option for organizations that require a secure, reliable, and easy-to-use go/links solution:
✔️ SOC 2 Type 2
✔️ 2048 bit SSL encryption
✔️ SSO
✔️ Annual 3rd party security audit
✔️ GDPR and Privacy Shield compliant
✔️ Data loss prevention
✔️ Audit logs
✔️ Fault-tolerant AWS infrastructure
✔️ 99.9% uptime SLA
Quick deployment
Building an internal system can take months, but (exciting news!) GoLinks can be set up super fast. Integration and rollout only take minutes with our browser extensions, DNS, or both.
Scaleability
GoLinks is a powerful tool that can scale with your organization thanks to a range of features designed to support large teams and complex workflows. Some of these include:
✔️ Workspace permissions
✔️ Role-based access control
✔️ SSO with SCIM
✔️ Usage insights
✔️ Workspace analytics
✔️ Slack extension
Plus, on the GoLinks Pro and Enterprise tiers, we offer priority support with a 4-hour response time as well as custom integration options.
Easy migration
We'll do the heavy lifting when migrating an existing go links solution to us. So if you already have an internal go links system or are using a SaaS tool, we make sure everything is moved over and working perfectly! 
Go links build vs. buy: getting started
Building an internal tool and investing in new SaaS are both big decisions.
If you're not sure what's right for your company, we'd love to chat and answer any questions you have. Schedule a demo with us or get started for free at https://www.golinks.io.