The average organization uses roughly 90 tools to run their day-to-day operations. So, why add another tool to manage links? According to Harvard Business Review, employees switch about 350 times between 22 applications each day. This can waste nearly 2 hours of every workday searching for information.
Organizations are constantly trying to improve efficiencies, but often overlook link management. Think about it. How do your employees switch between the long list of tools and websites they use every day? Links!
A lot of people use bookmark managers to organize links. It's built into most browsers and offers a quick and easy way to save your most visited links, but there's a better way.
Pros and cons of using bookmarks to save links
People use bookmarks to make it faster and easier to access the tools and websites they use every day. While there are benefits to managing links with bookmarks, there are also limitations to bookmarks' capabilities.
Pros of using bookmarks to save links
Bookmarks make it easier to see a limited number of links at the top of your browser.
Bookmarks are a browser extension, making it easy to save links on the fly.
They're free.
Cons of using bookmarks to save links
If you have more than a few links, bookmarks can clutter the top of your browser. You may even have to search through a long bookmarks list to find what you need.
While bookmarks can work for individuals, they lack the sophistication of a cohesive link management tool. Bookmarks can't be shared with other team members.
Bookmarks doesn't offer link tracking or analytics for the tools and websites your team uses most.
The best way to save and manage links
Instead of relying on bookmarks to manage links, you can use an internal link management tool to shorten, store, and share links with your whole team. GoLinks is a free link management tool that offers all the capabilities of bookmarks, but better functionality for teams.
Benefits of saving links with GoLinks
GoLinks are easy to remember. Instead of searching through bookmarks, you can just type a go link into the search bar from memory. This also makes it easier to share links verbally or visually.
Creating a GoLink is just as quick and easy as using bookmarks. Use the dashboard or GoLinks browser extension to easily save links.
GoLinks is designed for teams to not only manage links for individuals, but also share resources and tools with your team. You can even integrate your GoLinks account with Slack for seamless sharing.
Managers can use link tracking and analytics to see what tools their team uses most and keep their tech stack agile.
GoLinks is free and easy to use!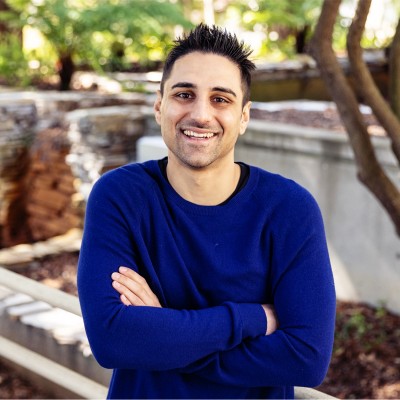 "With GoLinks, I've slashed my bookmarks to just a select few, saving 5-6 hours of productivity time per week while staying more organized and efficient."

—Amir Hashemian, Customer Success Manager at Clearbit

How to save a link with GoLinks
There are two easy ways to save links with GoLinks. You can use the GoLinks dashboard or browser extension.
GoLinks dashboard:
Step 1: Navigate to your dashboard at golinks.io.
Step 2: Click "Create a go link" at the top right corner of the dashboard.
Step 3: Copy the URL of the link you want to save and enter it into the destination URL.
Step 4: Enter in a go link name that does not already exist, like go/projects, go/design-reviews, or go/employee-handbook.
Step 5: Add tags to your link for specific teams or functions. This helps your team find the links they need, when they need them.
Step 6: Enter a description to help your team members understand what your go link is for.
Step 7: Click Create go link. It's that easy!
GoLinks browser extension:
Step 1: After you've installed the GoLinks browser extensions, simply navigate to the webpage or tool you want to save.
Step 2: Click on the GoLinks extension logo in the corner of your browser.
Step 3: The URL will automatically fill in for you.
Step 4: Choose the go link name. Then, add tags and a description for your saved link to help your team find it.
Step 5: Click create, and you're ready to share.
Get started with GoLinks for free
Navigating, saving, and sharing links is an essential function for every team. If you don't have an internal link management tool, you could be costing your team up to 10 productivity hours every week. Not only does this waste time, but team members can become frustrated trying to find resources, tools, and information.
GoLinks offers a seamless link management solution to help your entire team save and share the links they use every day. Plus, you can gain insights into what links your team uses most with link tracking and analytics. The best part? You can start using GoLinks today for free.